Marbella is undoubtedly one of the most glamorous cities in the Mediterranean, a cosmopolitan city in which live more than 130 nationalities, being its most known feature the focus on an exclusive clientele with high purchasing power.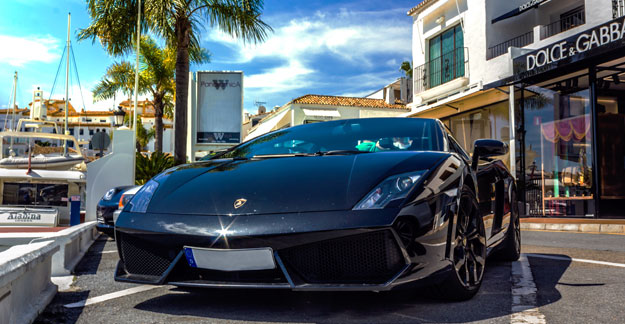 However, Marbella also has another side, centuries of history with Roman, Arab and Christian remains which can be discovered especially in the old town.
There is so much to see and do in Marbella, and depending on your interests you can stay in one place or another. Let's take a look at some of the most recommended and popular activities in Marbella.
Would you like to do any of the proposals we recommend? Remember that we can take you wherever you need to go no matter the time or wherever you come from and for a great price.
Marbella Old Town and Naranjos Square
One of the areas of Marbella with the most history and age is the Old Town, located inside the old city walls that protected the ancient city. If you want to discover the charming side of Marbella, enjoy a walk through this area, one of the most beautiful in Andalusia, with a maze of narrow streets, typical houses and flowered balconies.
Here we find the Plaza de los Naranjos, with a layout that dates back to the Catholic conquest and which constitutes one of the favourite places for passers-by every day. From this square you will have access to other places of historical interest, such as the Casa Consistorial and the Ermita de Santiago, which is even older than the square itself. The Plaza quickly became the nerve centre of Marbella, being the site of the old prison, although no trace of it has remained.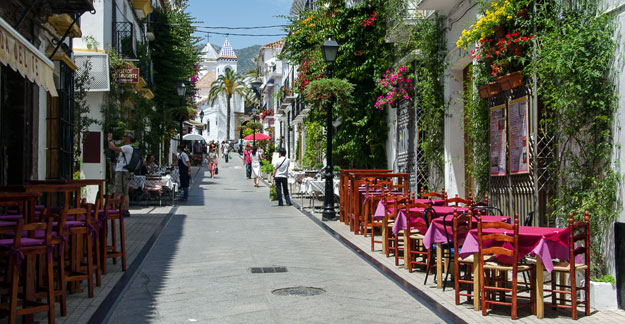 Walking through the old town you will find many other interesting places, such as the 17th century church, the remains of the castle and the defensive wall that surrounded an ancient Arab medina and the old Bazán Hospital, in Renaissance style, among many other places.
It is definitely worthwhile to wander around Marbella's Old Town and immerse yourself in its history.
Walk to the beach in Marbella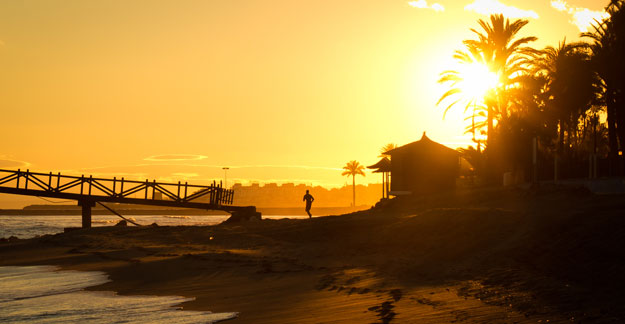 If you start your visit in the Old Town and then head towards the beach in Marbella, you will pass several parks and avenues of tourist interest:
Paseo de la Alameda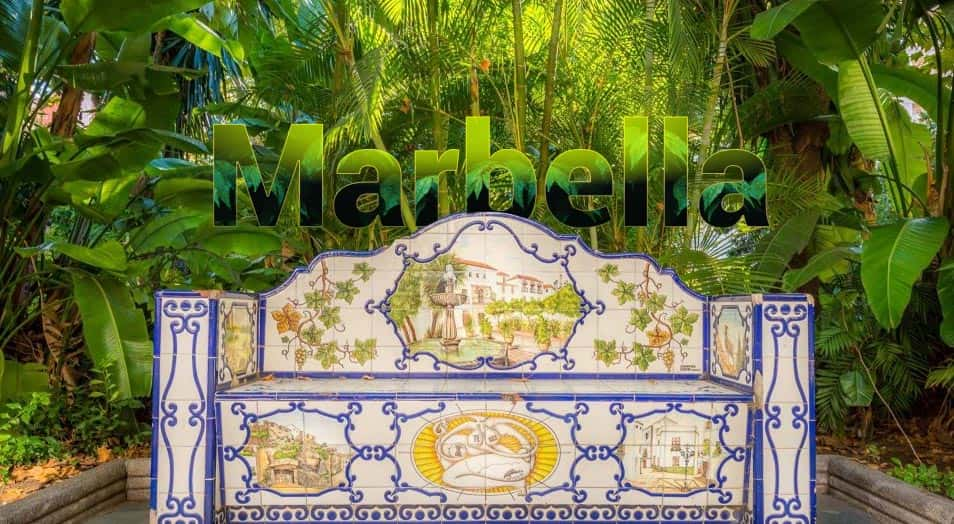 Here we come across a beautiful botanical garden that provides plenty of shade and shelter on a sunny day. It is a pleasant and cool walk before reaching the next point on our itinerary.
Avenida del Mar
As its name suggests in Spanish, it is the avenue that leads to the sea, which is visited every day by a multitude of people. It offers us the public exhibition of 10 sculptures by Dalí, a cultural aperitif before reaching the beach or our next destination.
Parque de la Constitución
This park is where you will find one of Marbella's Auditoriums. The park is a cool and pleasant place even during the summer and you can sit and have a refreshing drink if you wish.
Marbella Marina
Since you are in the coastal area, why not visit the Port of Marbella? We are not referring to the famous Puerto Banús, but to the marina of this municipality.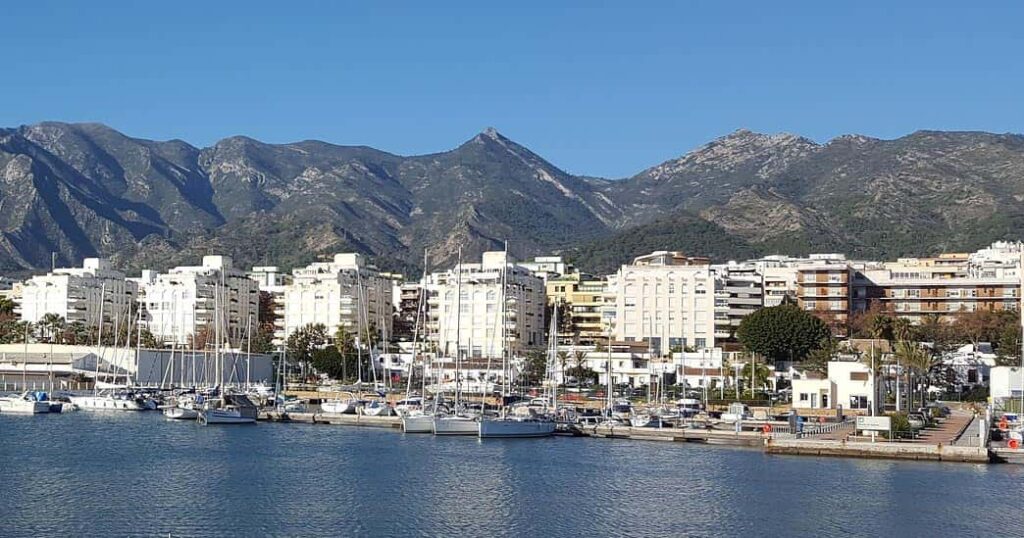 The history of the port dates back to the 18th century, when the town council requested permission to build a port in this location. It would be many years before the project finally saw the light of day and was built, as it suffered various delays due to different causes.
Today you can stroll around this beautiful area of Marbella and enjoy a good espeto de sardinas or any other dish in one of the restaurants that can be found here.
Cabopino, a unique visit
Very close to Marbella is Cabopino, its marina and the Torre de los Ladrones. It is the place chosen by many of our clients; perhaps the natural beauty of its beaches or the greater tranquillity that is breathed serve as an attraction.
If you want to know more about this place, we recommend you to read the article we have published following the link above.
Artola Dunes
Declared a Natural Monument, the Artola Dunes are made up of a set of fossil and mobile dunes with a flora specially adapted to the environment. It is a particularly beautiful place to visit and is located right in front of the sea.
Visit Ralli Museum in Marbella
There are 5 Ralli museums worldwide and the only one in Europe is located in Marbella and was founded in 2000 by the Recanati couple. The other Ralli museums are in Uruguay, Chile and two in Israel.
You will find surrealist art and one of the most important collections of South American art in Europe. If you visit us and you like art you should not miss this opportunity. We can take you there.
Discover the history of Marbella
Do you like to know the history of the places you visit? Then in Marbella you are going to have a great time, there are many places you can visit to learn about its past; a past that has turned Marbella over the centuries into the wonderful destination it is today.
Roman Villa of Rio Verde
At the mouth of the Rio Verde, surrounded by residential houses, are the remains of a Roman Villa. The state of preservation of part of the floor is remarkable, showing us a little of what life was like back then.
This villa would be related to the creation of Garum or purple dye, so it is assumed that there should be a factory nearby, although it has not yet been found.
Early Christian Basilica
Called the Vega del Mar Paleo-Christian Basilica, this is an archaeological site up to 1500 years old, with a remarkable baptismal font, which is still practically intact.
Las Bovedas Roman Baths
At the mouth of the Guadalmina river we find these archaeological remains in a fairly good state of preservation. They are located in the town of San Pedro de Alcántara, next to Marbella. It is an archaeological area where pools have also been found that were used for salting fish and a watchtower, although later in time.
The remains found at this site indicate the possibility that a Roman city may have been located here.
Have fun at Aventura Amazonia
If you are travelling with your family or want to spend a fun day out, you might want to visit Aventura Amazonia. An amusement park with lots of exciting activities for all ages.
Jump from 12 metres into the void or slide down a zip line 9 metres above the ground.
Aventura Amazonia is less than 30 minutes drive from almost anywhere on the Costa del Sol, we encourage you to visit.
Enjoy a luxury day in Puerto Banus
Puerto Banus, luxury and exclusivity are closely related words. Take a stroll around this marina and you might catch a glimpse of a celebrity in their super yacht. In any case, you're almost certain to come across exotic cars and huge yachts.
In Puerto Banús there are also plenty of designer shops and places to eat and spend the day.
Hiking in Sierra Blanca
Sierra Blanca rises behind Marbella, situated next to the Sierra de la Nieves National Park, is declared a Biosphere Reserve by UNESCO. There, just a few kilometres away from the bustling Marbella, you can find charming white villages, mountains and unspoilt nature that worth discovering.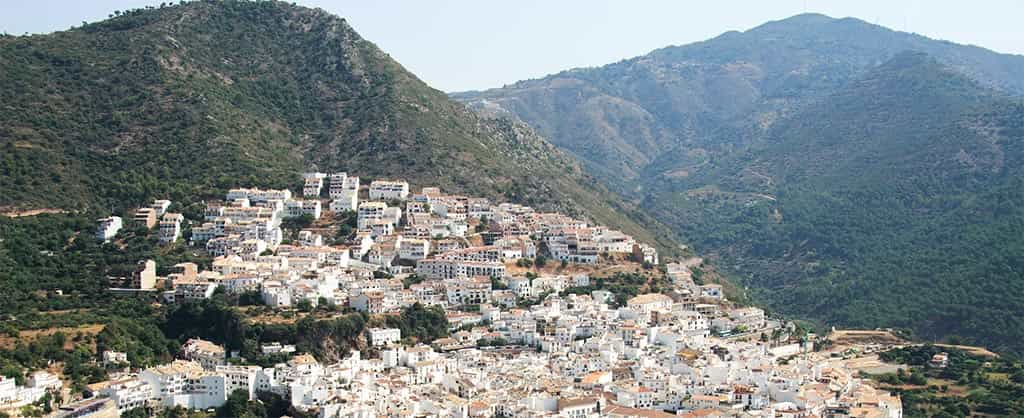 If you like nature, you may be interested in staying in a hotel like Refugio del Juanar, located in Ojén, in the heart of the Sierra Blanca mountain range. You can also just come and enjoy the gastronomic offer, we can take you there.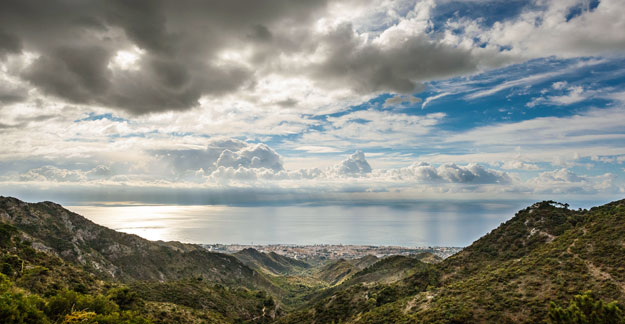 A recommended hiking route in the area is the Sendero del Juanar.
Experience the nightlife in Marbella
If even with all the activities you can do during the day you are still hungry for more, you should experience the nightlife in Marbella and Puerto Banús.
There is something for everyone, if you are looking for a nice stroll in the evening, in a quiet and pleasant atmosphere where you can have a drink while enjoying a conversation, then you should visit the Old Town of Marbella during the night. There are plenty of places to sit and eat or have a drink in the evening.
If you want to feel like you're in the eye of the storm, then Puerto Banús might be the place you're looking for. You'll see lots of fancy cars and lots of people having a good time, it's time to party.
Remember that if you want to drink, you should not drive. We can drop you off and pick you up at the time you need, just remember to book your transfer in advance.
Would you like to feel like a celebrity for one day? Book now your transfer from Malaga airport to Marbella and get to your hotel in a luxury car!