August in Malaga is the most popular month for holidays, it is when most people want to rest and visit other cities or countries; this is noticeable in the greater influx of people. In this article we are going to find out what Malaga is like in August and what are the main activities and events that you will find this month; in case you feel like getting into the culture as well as into the sea, which you will surely do if you come this month.
August weather in Malaga
In August the heat and the sun are the undisputed protagonists, although don't be surprised if it rains one day; however, it is a rain that comes with a secondary role and that you will surely be grateful for, it won't hinder your day at the pool or on the beach as the sun doesn't even go down. In any case, don't expect it, the average rainfall during the month of August is "0" days.
As September approaches, temperatures tend to cool down a little, but throughout August you can still go out even at night and still wear short-sleeved shirts and beach sandals.
A typical phenomenon of these months is the Terral de Malaga, which we can already experience since August. A warm wind that arrives in Malaga from the north and displaces the superficial water of the sea, causing it to be colder during the days it lasts.
Highs are usually around 35ºC while night-time lows average 22ºC; as September approaches, night-time lows can drop to below 20ºC.
For more information you can visit: https://www.accuweather.com/es/es/m%C3%A1laga/306732/august-weather/306732
As a tip, one of the best places to enjoy this weather is during a walk along the seashore in the evening or along the promenade.
What clothes to bring?
With the temperature range above, you can get an idea of the clothes you need to bring. However, we recommend comfortable and cool clothing, preferably with short sleeves. If you are going for a walk on the shore until late at night you might need to bring something extra to wear, especially as we get closer to September. Don't forget a good pair of sunglasses and open shoes.
Sunset and sunrise
The sun rises from 7.20am in the morning; there is nothing better than exercising on the promenade at sunrise, or simply taking a stroll along the seashore.
We can enjoy the whole range of colours offered by the sunset in Malaga over the sea at around 9.20 pm.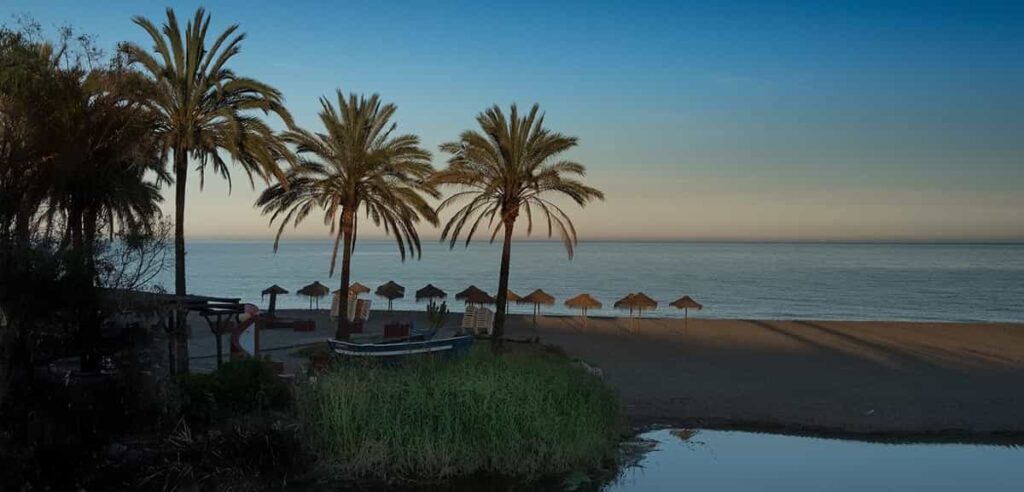 Both sunrise and sunset are a delight for our senses, and although we are not doctors, we believe that this activity extends life by a few years.
August sea temperature
Malaga in August is paradise for beach and sun lovers. During this month we have registered water temperatures of up to 26.6ºC; although this feeling of swimming in the Caribbean does not last long.
It is more normal, however, to find an average water temperature of between 23 and 24ºC; comfortable enough to spend hours and hours in the water without getting cold.
If you like water sports, don't hesitate to visit Malaga in August. You'll have plenty to choose from.
What to do in August in Malaga
This year 2021 and the previous year, some activities have been modified or have changed their dates, so it is advisable to find out more before attending. For example, the popular Malaga Fair has been postponed this year due to Covid-19. Although they were planning to hold it in September, it has finally been postponed until 2022.
But there are many other events or activities you can do in Malaga, let's get to know some of them:
Planning a trip
From Malaga you can make all kinds of excursions and we can help you plan them. From visiting emblematic places such as Ronda or Nerja, to visiting internationally renowned monuments such as the Alhambra in Granada or the popular Nerja Cave.
Would you like to visit Gibraltar? Do you want to discover paradisiacal beaches in Andalusia or take a dip in a natural pool surrounded by nature? There are many hidden paradises in our province waiting for you to discover them.
Without leaving the city you can take a walk along Muelle Uno, or visit the Alcazaba before or after tasting a typical dish in the streets of the historic centre of Malaga.
Take a map, plan the places you want to visit and then ask us to take you there. We'll help you make it a holiday to remember.
Water sports
Water sports are a must in the middle of the beach season in Malaga. On almost any beach, as long as it's not in a natural park, you'll find jet skis, paragliding, floats that glide over the sea and an infinite number of activities; every year they add a new one to the already extensive repertoire.
Want something more classic? Hydro-pedals never get old, some even have a slide if you're travelling with children.
You can also use simple beach paddles and spend the day playing on the seashore, a fun activity to do with friends or family.
Going to the beach
Going to the beach is ordinary in Malaga, but going to a paradisiacal beach is not so common anymore. You can go to beaches away from the crowds and enjoy the tranquillity surrounded only by nature. They are ideal for scuba diving due to their biodiversity or simply to relax away from the busy urban beaches during the summer.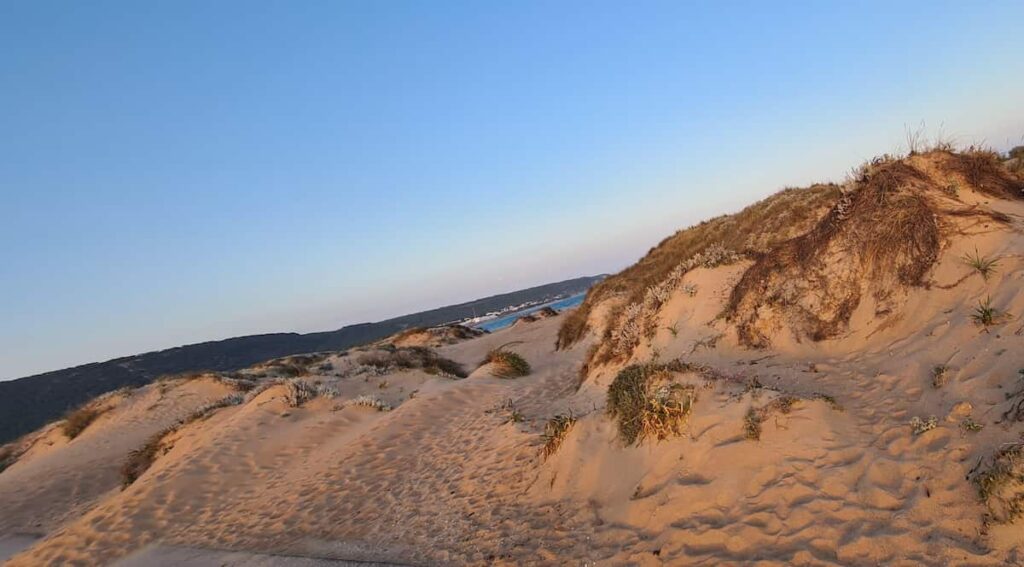 There are beaches in the Maro-Cerro Gordo Cliffs that form part of a protected natural area, with a wide range of underwater fauna. (location on the map: https://goo.gl/maps/WvByzwm4meFqFtgR6)
If you want to enjoy this or other beaches on the coast of Andalusia we can take you there. We will help you to discover magical places so that you can take home the best memories.
Shopping
Everyone likes to go shopping no matter what day of the year it is. Especially when the weather is bad or too hot, the indoor temperature control is appreciated.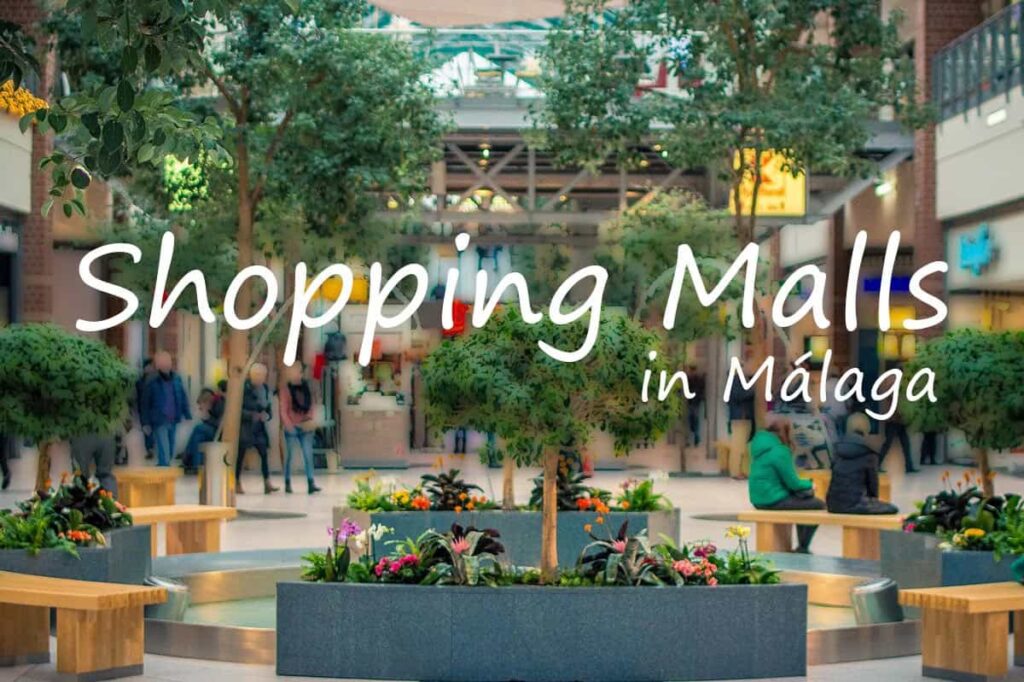 From buying gifts for our return from holidays, to watching a film in one of its modern cinemas or simply walking around and eating in one of the restaurants we can find. In Malaga's shopping centres you can do anything and we'll tell you about them in our article.
Other activities in August in Malaga
There are events and fairs all year round, but in August there is the popular Feria de Málaga, which this year, due to health measures, has been postponed until 2022. It may be an excuse to visit again next year!
Marenostrum 2021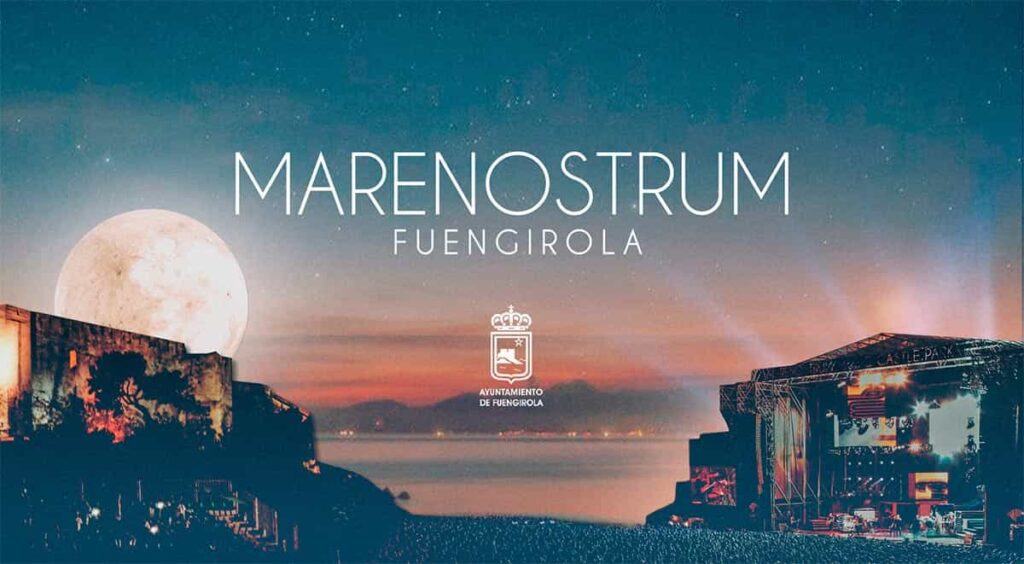 You can also attend concerts in Fuengirola, this year there are among others the following performances taking place during the month of August:
Monica Naranjo: Friday 13 August and Saturday 14.
Ultra Beach Costa del Sol: Saturday 21 August and Sunday 22 August.
Metal Paradise: Saturday 28 and Sunday 29 August.
For more information, tickets and other performances visit https://marenostrumfuengirola.com/. Concert dates could change, please check in the official website if interested.
Starlite Marbella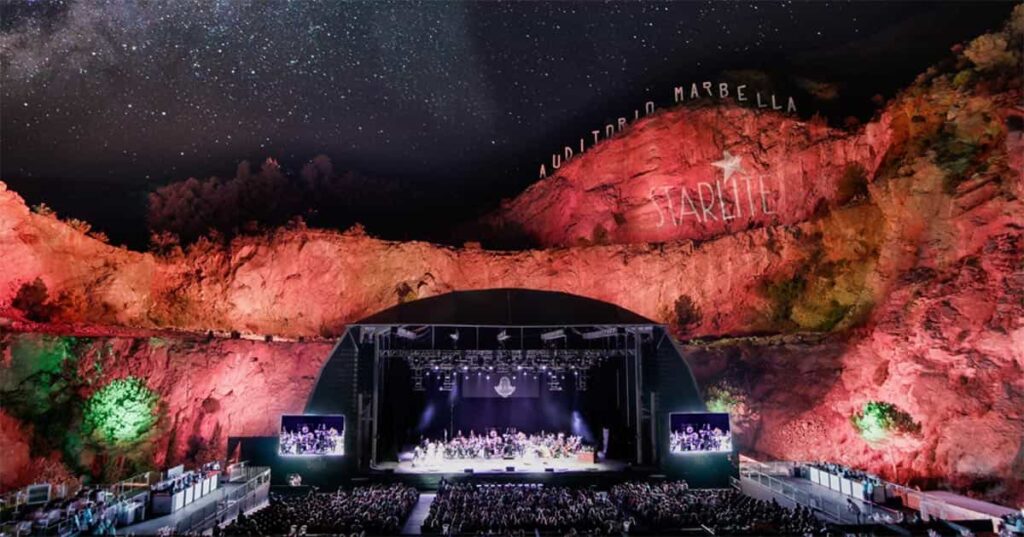 This year is also packed with artists performing in Marbella. Some of the most popular ones:
Raphael 5 and 25 August.
Tom Jones 16 August.
Estopa on 19 August.
David Bisbal 23 August.
There are many more, you can find out the full programme for August and buy tickets on the official website:
https://starlitemarbella.com/ . Concert dates could change, please check in the official website if interested.
Sports Summer in Malaga
There are plenty of activities you can take part in this summer 2021; from playing chess to swimming in the Port of Malaga, from archery to a Zumba session. Which one do you fancy the most?
Caminata Fotográfica de Verano Deportivo
This new edition is a 2 kilometre walk starting from Malaga Town Hall and with the aim of reaching the Gibralfaro Castle to enjoy a beautiful sunset.
The event starts at 7 pm and is free of charge. It takes place from 1 August 2021, but registration must be made from 5 July to 26 July.
Malaga Port swimming crossing
For the sixth year, the Port of Malaga Swimming Crossing will take place on the 1st August 2021 at 11:00 am.
Registration is open from 12 to 26 July 2021.
Rowing in a jábega
The jábegas are the typical boats of Malaga with over 30 centuries of history. Of Phoenician origin, they have survived the test of time to reach our days.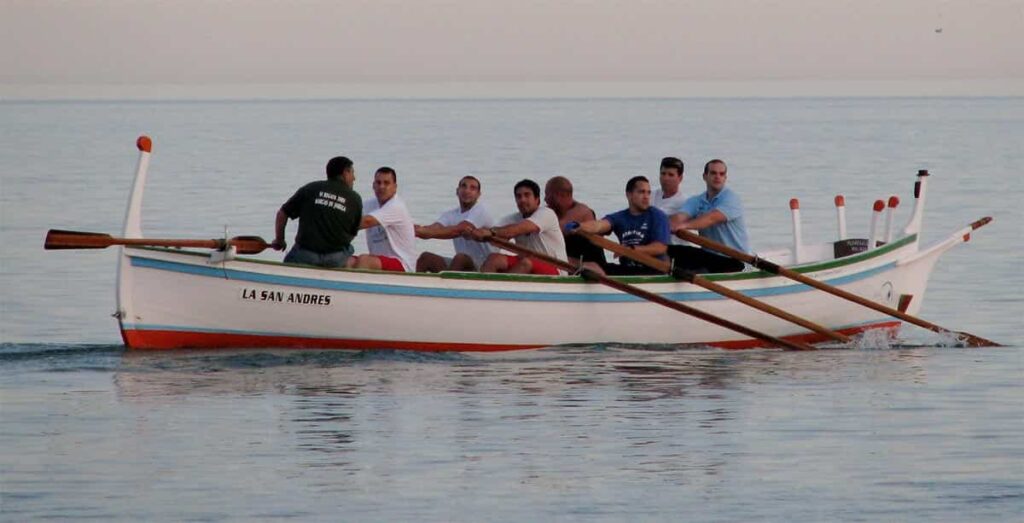 Today you can row in a "jábega", which, although weighing 1000 kilos less than in the past, are built in the traditional way.
Location: https://g.page/EscueladeJabega?share
Visit the Roman Baths of Las Bóvedas
In Marbella, these thermal baths show us the Roman past of the town. They date from the 2nd century and can be visited by appointment.
When: Fridays, Saturdays, Sundays and public holidays from 10.00 a.m. to 11.00 a.m.
Appointment: 952 76 87 67
Visit a Roman Villa
The Roman Villa of Rio Verde opens its doors for free visits. It is a Roman villa found in 1960 and it preserves in excellent condition most of its mosaics and pavements. We will see some of the cooking utensils that were used in ancient times.
Opening hours: Fridays, Saturdays, Sundays and public holidays from 10.30 a.m. to 1.30 p.m.
Location: Calle Carlos Posac Mon 1D, Marbella.
Please note: Group visits must be booked in advance at the Municipal Delegation of Culture.
Visit a Paleo-Christian Basilica
Dating back some 1500 years, we find these remains of primitive Christianity on the coast of Malaga. The complex consists of a baptismal font, a necropolis and the floor plan of a basilica.
Opening hours: Fridays, Saturdays, Sundays and public holidays from 11.15 a.m. to 2 p.m.

Note: Admission is free but y

ou must book

at the Municipal Delegation of Culture.

Location:

Calle Eucaliptos. 29670
Visit a museum in Marbella
The Ralli Museum in Marbella has exhibitions throughout the month of August which you can access free of charge by appointment.
This year's theme is surrealism and contemporary art.