Probably every traveller is aware of the usual offers at airports. Here are some Malaga Airport tips of which perhaps you were still unaware.
Wi-Fi connection
At Malaga airport you can surf for free with your Smartphone, tablet or computer. You just have to connect to KubiWireless network (SSID: Airport_Free_Wifi_AENA), request any webpage and then appears the service page where you can select the free sponsored product with which you want to navigate.
There are also available several Premium options without limits (24 hours to 30 days connection for one or more devices) you can check on their website.
Reserve & Collect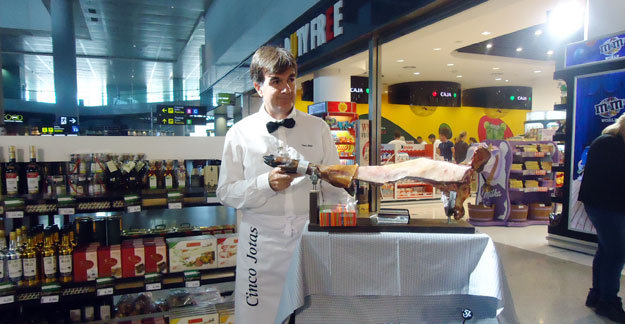 Do you like going shopping and passing by the Duty Free to buy something? Now you have it even easier, especially if you don´t have much time or you just prefer to spend a minimum time at the airport before catching your flight.
You can visit www.worlddutyfree.com, enter the details of your flight (departure terminal, departure and final destination) and reserve your purchase from one month to 24 hours before your flight. You can choose from a wide range of products such as cosmetics, confectionery, perfumes and fashion accessories, liquor, souvenirs, products for skin care, sunglasses, delicatessen and fine wines, champagne, cigarettes and cigars.
When you get to the departure terminal, visit the World Duty Free shop and go to the collection point where to collect and pay for your purchase.
VIP Lounge

On the 2nd floor of the boarding area of Terminal 3 is located the VIP lounge of Malaga Airport – Costa del Sol. Access is available for both passengers with business tickets and associated club cards, as well as other passengers paying the appropriate fee (Adults: € 27.30; Children (6-10 years): € 13,15).
The VIP lounge with disabled access is open from 6 am to 11 pm and offers Newspapers, Television, computers and printers, Internet access, free Wifi, Fax service, meeting area as well as Catering and service of the restaurants Sea Food and Delibar Dani Garcia.
Contact
Phone: 952 048 854 / 952 074 674 / 952 074 675
Fax: 952 048 822
Email: salavipAGPT3@e-externas.aena.es
Exhibition Hall
Are you picking up a friend or family member at the airport or killing time walking through the terminal? Then approach the exhibition hall in Floor 0 of the arrivals hall of Terminal 3. There you can see interesting temporary exhibitions of contemporary artists.
Don't forget to book your Malaga airport transfers in advance to get the best deals. See you soon!