September in Malaga is a recommended month, especially for those who prefer to avoid the crowds and high temperatures of August but still want to enjoy the beach and the good weather. More and more tourists prefer to visit Malaga in September and this is due to the fact that the temperatures are milder, which allows us to enjoy both a day at the beach and an excursion.
Are you visiting Malaga in September? Then this guide will be useful for you. We'll tell you what kind of clothes you'll need to bring, as well as events and activities taking place during this month.
By the end of August in Malaga you begin to notice a significant reduction in the number of bathers on the beaches of the Costa del Sol, as it is still the most popular month to visit Malaga. However, this decrease in the number of tourists in September is to be welcomed by those who arrive, finding a much more relaxed space than during the month that precedes it.
Should I visit Malaga in September?
It is highly recommended, as the August feeling still lingers in the air but the crowds are less frequent. The beach can be fully enjoyed and the water temperature remains pleasant to cool off after a long day in the sun.
In addition, in September it is more pleasant to visit inland villages or do activities that would be difficult in August due to the high temperatures. A hiking route, visiting monuments or going out to eat a typical dish in one of the villages of the province or Andalusia, is certainly better when the heat is not too hot, although many do not mind it it is.
Keep reading and at the end we'll give you a summary of what you can expect to find in September, so you can form your own opinion.
Weather in September
If you want to skip a few lines, I can tell you that the weather in September is fantastic. For those of you who want to know in detail what to wear, please continue reading.
Temperatures drop slightly, but not too much. Highs are usually around 28ºC, while at night they can drop to 20ºC.
Does it rain in September? It is not usual, but it may rain on the odd day, which is short and usually welcome, as it refreshes the atmosphere.
https://www.accuweather.com/en/es/m%C3%A1laga/306732/september-weather/306732
Beach in September
Many of you will be wondering if you can still enjoy the beach and, of course, go swimming. The short answer is yes, but let's check the water temperature during this month.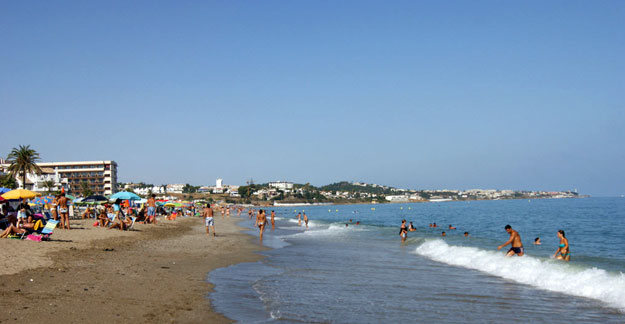 The maximum water temperature can reach 25ºC, which feels like warm. The lowest that can be recorded during the month of September is around 20ºC, which feels cool but still pleasant for a refreshing swim.
Recommended clothing
The recommended clothing when you come to Malaga in September can be a personal thing, as knowing the temperature you can get an idea of what to bring depending on the activities you plan to do.
You can swim at the beach, go hiking, visit Andalusian villages or take part in events or fairs that take place throughout September.
You can't forget:
Sun block lotion.
Sunglasses.
Light clothing.
Something warm if you go out at night.
Sunrise and sunset in September
It is always good to know when the sun rises or when it starts to get dark, as our holiday plans can be based on them.
In mid-September the sun rises at about 08:00 am and sets at about 20:25 hours. The length of the day is about 12.5 hours.
The times are approximate as it varies depending on whether we come at the beginning of September or the end of September. For example, the length of the day on 1 September is 12:54 hours, while the last day of September is 11:48 hours.
If you are going on an excursion you can take into account these day hours. Don't worry, we are available 24 hours a day for whatever you may need.
Play golf in September in Malaga
Many of our clients play golf and we take them to the different courses on the Costa del Sol with all the equipment they need. Is September a good month to play golf in Malaga?
We think so, the temperature is milder than in previous months.
Remember that we take care of the transport, we will not charge any extra for carrying your golf equipment.
September Fairs in Malaga
September is a month of fairs and activities that are highly recommended, we are going to present you some of them in case you want to plan your visit according to a particular event.
*In 2020 and for the exceptional reason of the pandemic, many popular activities were cancelled. In 2021 it is possible that some activities may be changed in order to ensure the safety of visitors, if in doubt it is always advisable to contact the relevant town hall.
Grape Harvest Fair
Declared a festival of tourist interest, it takes place in Manilva and is the perfect time to stroll around the municipality and taste the local product, muscatel grapes. During these days the first wine of the year is produced and distributed among the visitors.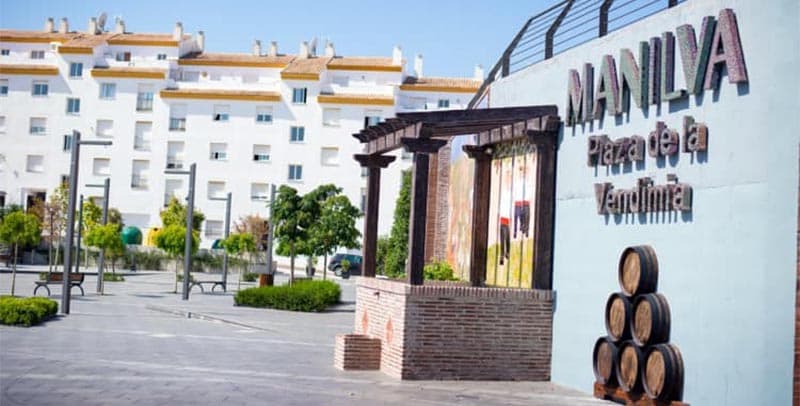 The grape harvest fair begins in the early hours of the morning with a procession and the offering of bunches of grapes to the Virgin.
Every year a neighbour goes up to tread the grapes, to produce the wine must in the traditional way and without any modern machinery.
Ronda Fair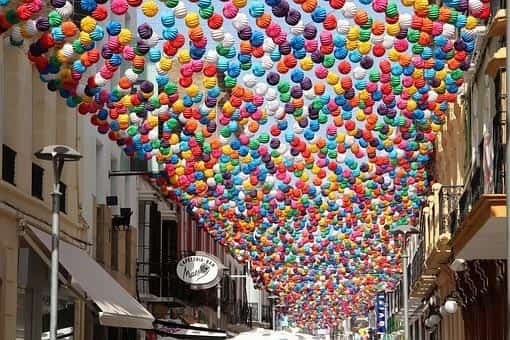 Due to the exceptional situation caused by the Coronavirus there will not be the traditional Pedro Romero Fair, although there will be musical activities, attractions and the traditional Goyesca and Rejones bullfights.
Ardales Fair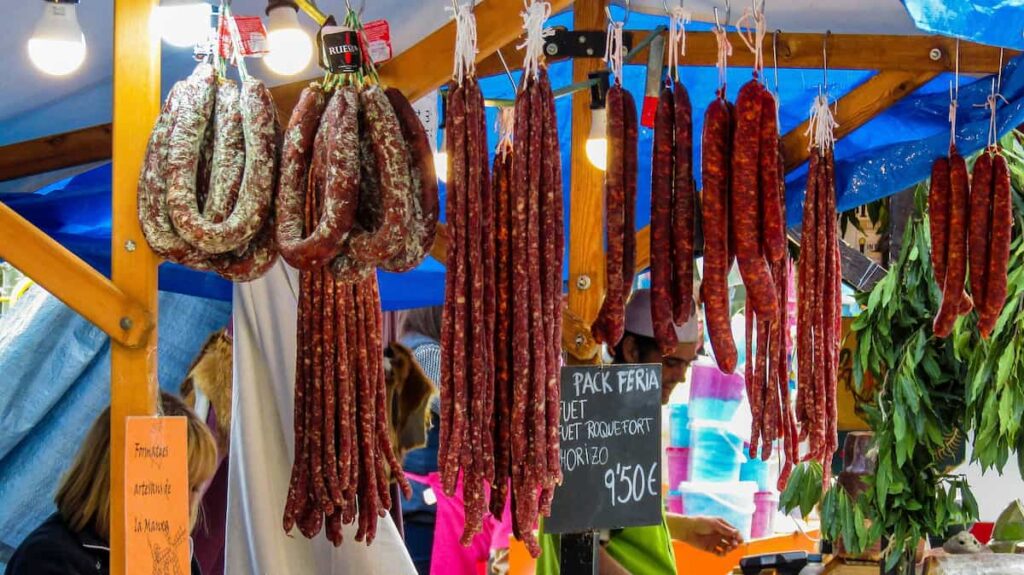 The Ardales Fair takes place during the first week of September. It is a typical festive atmosphere that many visitors enjoy every year.
We recommend that you contact the town hall beforehand in case there are any changes to the dates. ayuntamiento@ardales.es
Festival of Maravillas in Maro
In Nerja takes place this fair in honour of the patron saint of Maro, the Virgen de las Maravillas, with all kinds of activities for visitors. Booths, open-air dances, traditional events and, above all, lots of people eager to have a good time.
It takes place around 8 September every year.
San Miguel Pilgrimage
This celebration is one of the most important in Spain and takes place on the Sunday closest to Saint Michael's Day (29 September). A week before the fair of this municipality takes place.
Every year it attracts more than 200,000 people from all over the world.
Torremolinos Fair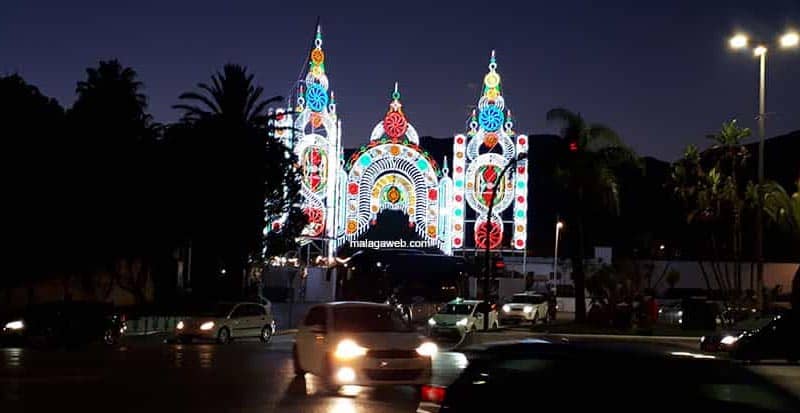 After the pilgrimage, in the week following that Sunday, the San Miguel fair takes place in Torremolinos.
Lots of fun, shows and concerts, as well as the typical mechanical attractions, fast food stands and booths.
Mijas Pueblo Fair
Around the 8th of September, Virgen de la Peña's day, the Feria de Mijas Pueblo takes place in honour of its patron saint. It is a fair with a multitude of cultural activities, live concerts, rides and many other activities that we are sure you will enjoy.
It is characterised by being divided into a fairly popular daytime fair and a night-time fair, more oriented towards enjoying the attractions, cultural, musical or gastronomic events.
*Due to the coronavirus pandemic, it was cancelled in 2020 and may take place in a different way this year.
Istan Fair
From 8 o'clock in the morning, a music band goes through the streets of the village announcing the beginning of the fair as they make their way to the village square where they will play until the next day.
There are competitions, games and other activities such as the traditional slingshot shooting at the Mirador Natural de las Herrizas.
Other activities and events in September
There are many more activities besides the traditional September fairs in Malaga as we will see below.
Luna Mora in Guaro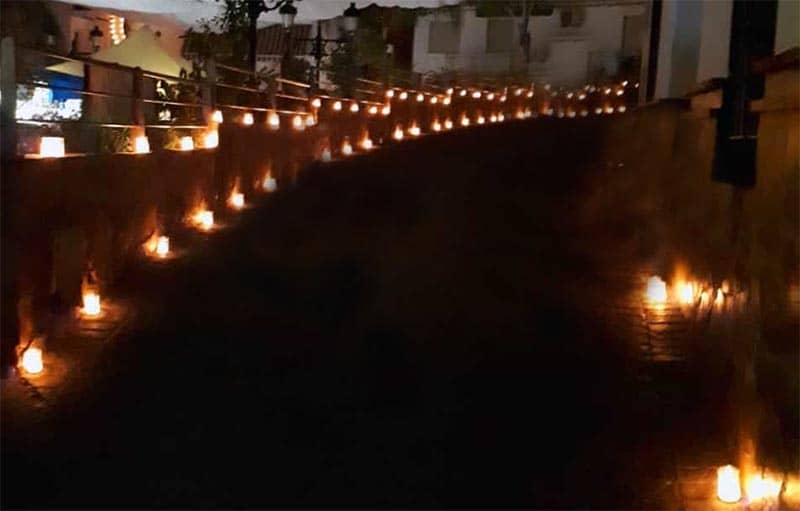 For two days in mid-September this long awaited event takes place in Guaro, a small white and charming village in Malaga. During these festive days the streets of the village are decorated with thousands of candles and there are performances by the villagers themselves.
You can find craft stalls and food stalls so that you can spend the evening by candlelight in an entertaining way and with your stomachs full.
To get there, park in an esplanade and take a bus that will take you to the centre of the village and later bring you back to the car park. If you want we can take you there and all you have to worry about is enjoying your visit.
This is a particularly recommendable event where you will get to know a typical Malaga village and its people.
The Raisin Day in El Borge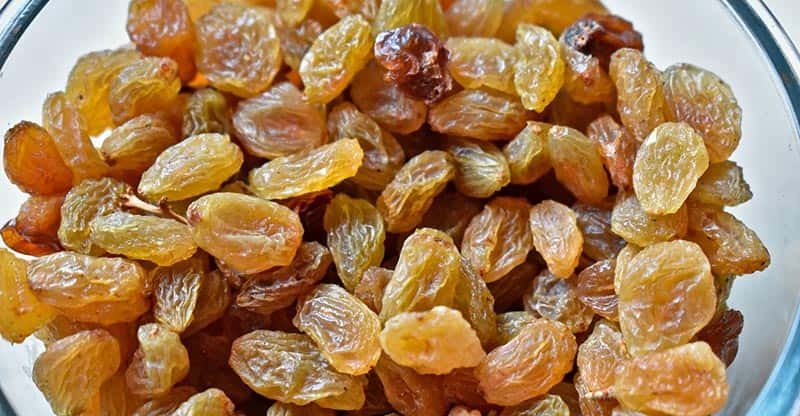 El Borge is the renowned raisin producer in Andalusia. During this special day there are demonstrations of how the baskets full of grapes for the production of dried raisin are transported in the traditional way.
Visitors will not only get free bags of sultanas, but will also be able to taste typical products made with local products such as gazpacho, sausages or muscatel wine among many others.
There are traditional dances and local music with "pandas de verdiales" and "rocieros" choirs.
Almond Day in Almogía
A gastronomic festival where the almond of Almogía is presented as a local product, with its traditions from the time it is cultivated until it is processed.
This event is perfect to get to know the village and its gastronomy; during this special day there are stalls with typical food made with almonds as a base product, as well as desserts and other dishes.
Nights of the Bella Jarifa in Cartama
Although we haven't heard if it will take place this year, in Cártama at the end of September the nights of the Bella Jariffa usually take place. These are candlelit Andalusian style evenings with many craft and food stalls.
Would you like to spend a few days in September in Malaga?
There are many more events and activities during this month, so we will keep updating this post. How would you like to spend a few days of September in Malaga? As you can see, there are plenty of activities and the weather is perfect for any plan you have in mind.
When it comes to when to visit Malaga there is a month for almost every taste. While many people prefer August, others prefer a middle ground such as September or October, while others enjoy special months such as December or during Easter. And which one do you prefer?
We will be available 24 hours a day all year round to offer you the best service for transfers from Malaga airport or excursions. If you would like to attend any of the above events or any other that we have missed, please do not hesitate to contact us.