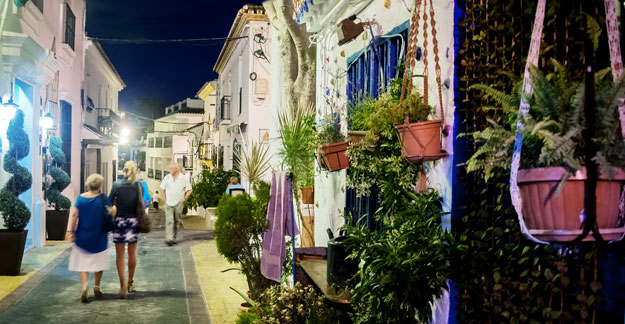 The coastal town of Benalmadena is a tourist destination par excellence due to its large leisure infrastructure for all ages.
The area is classically divided in the coastal strip with plenty of tourist attractions and an award winning Marina, while at the foot of the mountain is located the ancient White Village with its charming streets and low whitewashed houses.
So Benalmadena offers much more than just 5 essential views to be enjoyed by visitors of all ages. Among the many locations that are worth a visit during your stay in Benalmádena we have chosen those which make it unique.
First we can mention Puerto Marina, an award-winning marina for its exquisite design combining Eastern and Arab elements in its white buildings that rise like islands between waterways. It is a pleasure to walk through its streets, enjoy a good meal at one of the many restaurants or do some shopping, not to mention the nightlife.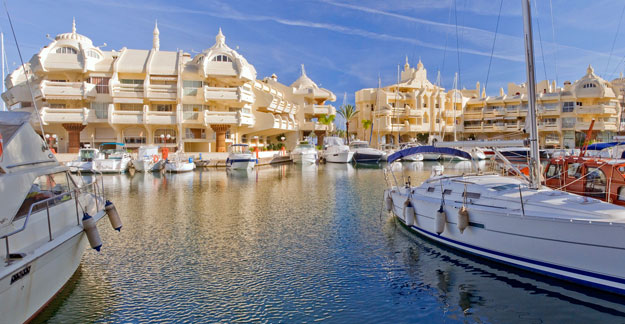 If you go for a stroll along the sea promenade you will come along the castle Bil Bil, a lovely neo-Arabic style building from last century next to the seashore which is one of the landmarks of Benalmadena.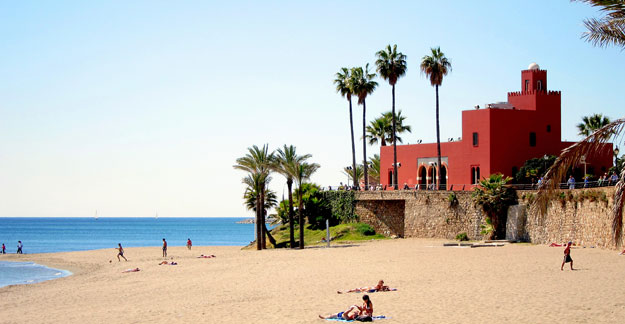 The town stretches along the slopes of Mount Calamorro, so driving up from the coast, halfway we come to the old town of Benalmadena Pueblo.
At about 300 meters above sea level we can not only enjoy fantastic views of the coast but we can also find a very unique monument, the Buddhist Stupa, the largest in the West.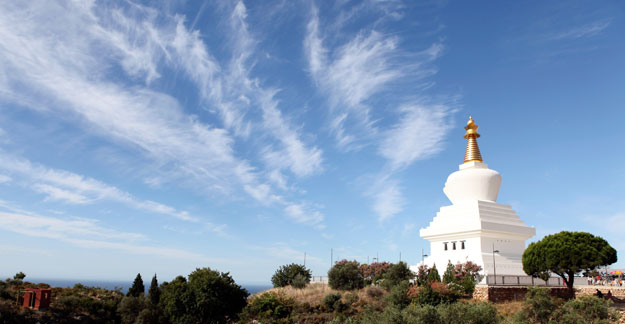 A few meters away is also located the Butterfly Park of Benalmadena where there are hundreds of tropical butterflies fluttering in a Thai-style glass-roof building.

If you still prefer to see the Costa del Sol from a higher point, you can take the cable car next to Tivoli Park and climb to the top of Mount Calamorro of about 800 meters height. In this site there are several short routes, falconry shows and a restaurant.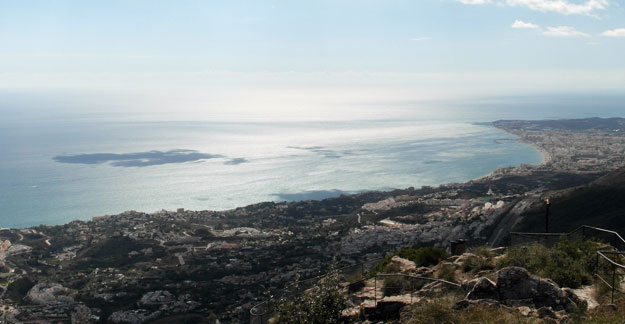 Among the wide range of leisure in Benalmadena we can also highlight the Torrequebrada Golf course with 18 holes Par 72, as well as the Casino Torrequebrada, the Selwo Dolphinarium near Paloma Park and the Aquarium Sea Life in Puerto Marina.
If you are planning a visit to Benalmadena, don't forget to book your transfer from Malaga airport to Benalmadena in advance.