Are you thinking of visiting Malaga in November? We are going to tell you what our province is like during this month, what the weather is like and we will also suggest activities so that you won't be bored for a single day.
Although we are getting closer and closer to Christmas, the good weather is still with us and allows us to enjoy many activities. Do you feel like going to the beach? We will see if it is possible to go for a swim in November, what clothes you should bring and other information that we think might be of interest to visitors.
Should I visit Malaga in November?
No doubt November is a low season month, which means that prices will also be lower so you can extend your holiday for the same price; sunny days and lots of places to visit, who can refuse? It's a good opportunity to discover our province and who knows, maybe you'll want to visit us again next year.
In November you can participate in various events, visit museums or inland villages, as well as enjoy our gastronomy throughout the province. Continue reading and let's discover Malaga in November.
As we always do, at the end of this article we will give you a brief summary of everything Malaga has to offer during the month of November. We hope that with all the information we are going to offer you will be able to form your own opinion.
Weather in Malaga in November
The temperature continues to be fantastic for enjoying many outdoor activities. Although it is November, the sun is still shining brightly, so during the day we will continue to walk around in short sleeves and even sandals.
The average temperature is between 22ºC during the day and 13ºC in the early morning. November is 4ºC less than the previous month, in case you are planning to visit Malaga in October. The thermometer has a downward trend, so the temperature decreases as the month progresses; we start November with temperatures above 22ºC and end the month above 18ºC.
Does it rain in Malaga in November? It is not a rainy month, the average of the last years is 4 days with rain during the month.
Beach in November
To enjoy the beach to the fullest it is ideal to visit Malaga in summer; not only because of the temperature, which remains pleasant until October or November, but also because of the number of hours of daylight. In any case, let's check the water temperature in November to see if you can still enjoy swimming on the beach during the day.
The average water temperature in November is around 18ºC, although at the beginning of the month it can reach 21ºC. If you want to swim at the beach in November, the best option is during the first two weeks. It's a refreshing and pleasant swim on a sunny day, so you can still enjoy the water and a day at the beach.
Recommended clothes
Knowing the temperature you can decide what to bring.  In any case you can always buy anything you might need; for example if you are going hiking and you forgot the right shoes, you can visit Decathlon or Carrefour to buy some clothes at a good price.
Remember that you can go to the beach, swim, go hiking and of course enjoy the night in November. Let us tell you the clothes you should not forget to bring:
Sunglasses
Something warm for the night.
Light clothes like shorts and t-shirts.
Sunrise and sunset in November
To plan your trips, it is ideal to know when the sun rises in November or when the sun sets. With winter approaching, there are fewer daylight hours but the temperature is still warm even at sunset.
At the beginning of the month the sun rises at around 8:15 and sets at 7:54 p.m., so the average day length is 11:36 hours. At the end of October the sun rises at around 8:30 am and sets at around 7:30 pm, so the length of the day is shortened by 1 hour.
We are available 24 hours a day, so you don't have to worry about arrival or departure times if you plan to go on an excursion. However, we recommend that you book in advance to ensure availability of transport.
Play golf in November in Malaga
We know that many of our clients love golf, but is the weather good for golf in November? No doubt, you just need to avoid those 4 or 5 days of rain on average during this month to enjoy a fantastic day of golf.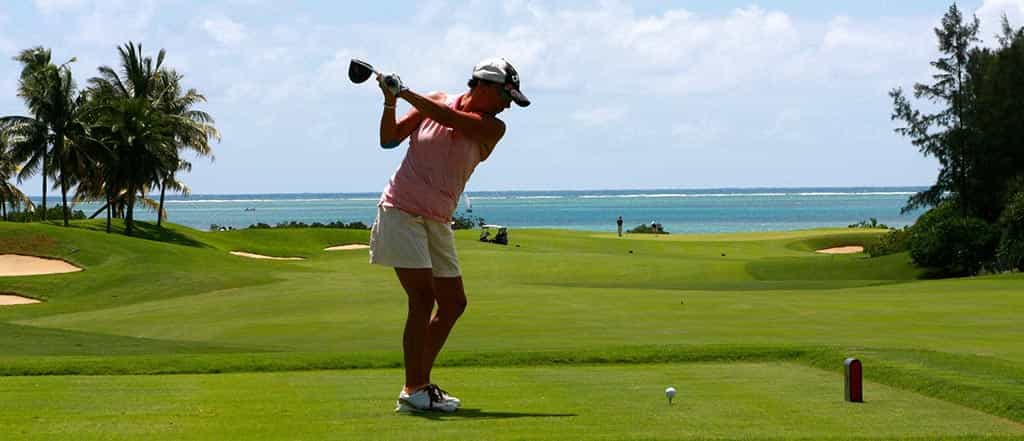 If you like you can read about some of the best golf courses on the Costa del Sol. We can take you in our airport transfer service, and all your golf equipment comes with you for free.
Recommended places to stay if you want to play golf:
Fairs in November in Malaga
Every month of the year there are fairs and activities in Malaga, so it doesn't matter if you visit us in spring, summer, autumn or winter; you will always find something to do. Let's get to know the fairs in November in Malaga and other activities that might interest you. As you will see a large number of these festivals are dedicated to the promotion of local gastronomy.
Exceptionally, some fairs may change dates or be modified due to Covid-19.  It is always advisable to contact the responsible entity about possible variations and confirm dates, in case there are any last minute changes.
Tostón Festival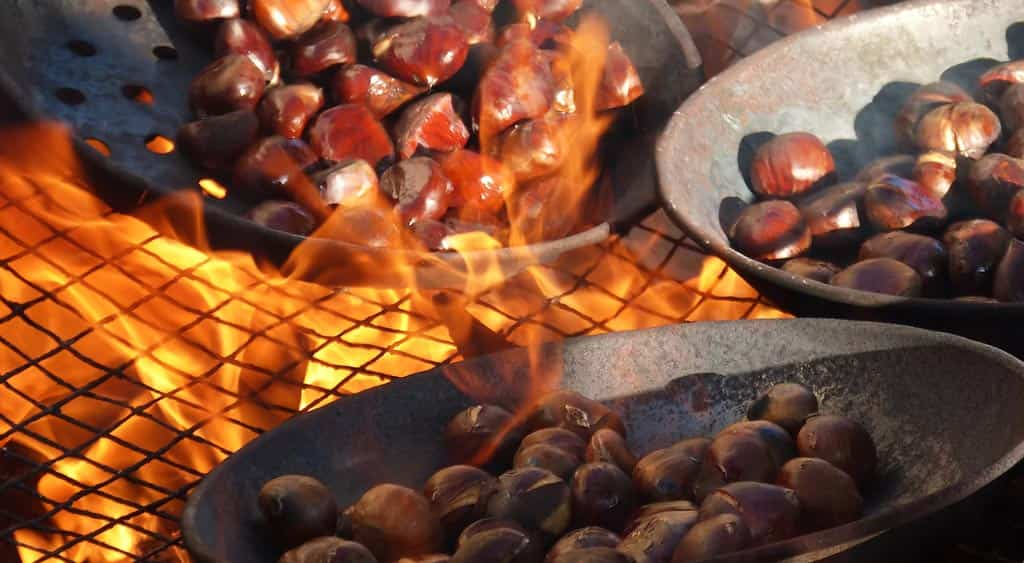 In Ojén and other towns in the Serranía de Ronda the traditional Fiesta del Tostón takes place every year. During this celebration you can enjoy a good festive atmosphere and roast chestnuts in the streets.
Perhaps the most popular is the Fiesta del Tostón in Ojen on 1 November, just after Halloween in Málaga. During the previous days chestnuts are collected in the natural areas of the Juanar and then roasted and offered in the streets of the town.
When: 1st November.
Location: Ojen (Map)
Rabbit Fair
The Fiesta del Conejo (Rabbit Fair) is a celebration in the Sierra de las Nieves in which the local gastronomy is promoted and it is a good opportunity to taste typical dishes of the area. It has been declared a Festivity of Tourist Singularity in the province, and is a good opportunity to get to know a little more of this region.
Rice and rabbit dishes are a regular dish, but there is much more to enjoy and plenty of local food.
When: First saturday in November.
Location: Parauta. (Mapa)
Campillos Ham and Cheese Fair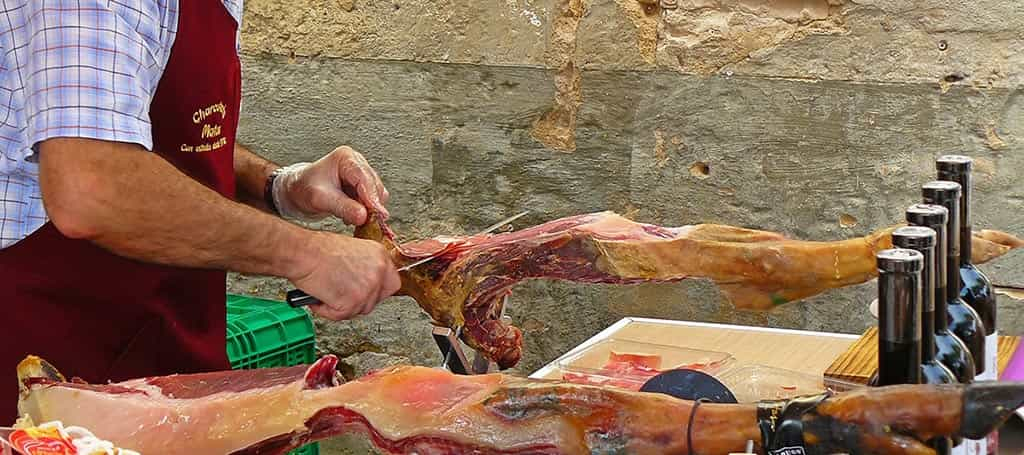 Another great gastronomic event in Malaga, this time in Campillos and with pork products. We find sausages, cured ham and of course other products of the region such as olive oil. This festival is of Tourist Interest and a Singular Festival, so it is a good opportunity to get to know the interior of the province and its delicious products.
The Fair has many activities for children, flamenco and verdiales dances.
Transport in November
Don't forget that we can take you to all these fairs and other events that we will be adding so that you can get to know Malaga in November. Just remember to book in advance, that way we will have a vehicle available on the day and at the time you need. You can book a tranfer in Malaga from our website.