Sotogrande, considered one of the most luxurious residential areas in Spain, is located in the Andalusian province of Cadiz. It is only 29 km from Estepona on the Costa del Sol and 24 km from Gibraltar. This high standing urbanization stands out above all for one characteristic: its inhabitants can go unnoticed by the public eye. Want to know some things to do in Sotogrande? Continue reading.
The great attractions of Sotogrande therefore are not party or ostentation as in neighbouring Marbella, but here the great fortunes prefer to spend their days in a quiet way, walk on the beach in flip-flops and enjoy sport and family.
Things do in Sotogrande
What to do in Sotogrande? Those who decide to go on holiday to Sotogrande, usually know very well what they will find. For those who are looking for information, we are going to name some of the things you can find in this beautiful place.
Marina
The Marina has a large number of moorings, a dry dock, a heliport and a sailing school and the Real Club Maritimo Sotogrande for lovers of sailing and water sports. It is a beautiful marina where you can walk and enjoy restaurants, shops, supermarkets, gyms or beauty centres.
Golf courses
If perhaps Sotogrande rings a bell, it's because of its golf courses. Above all, the Valderrama Golf Course, which has been the number one course in Continental Europe since 1989 and is one of the best in the world.
Without leaving the municipality of Sotogrande, we can enjoy several excellent golf courses: Valderrama, Real Club de Golf Sotogrande, Almenara Golf and La Reserva de Sotogrande. Only a few kilometres away are the San Roque Club and the Alcaidesa Golf Resort.
Polo
Sotogrande also hosts Polo competitions, being one of the most important Polo places in the world both for the quality of the facilities available and for the level of international competitions taking place.
Among these competitions stands out the International Polo Tournament, organized by the Santa María Polo Club, which has six fields in the urbanization. It is one of the three most important Polo clubs in Europe, where you can play this equestrian sport 365 days a year.
Beaches in Sotogrande
Along the coast you can see concrete forts built from May 1936 onwards as a defensive line against a possible invasion from Gibraltar. Vestiges of history that were never used, but are part of our heritage.
You will also find an abandoned house in front of the coast. It is located between Sotogrande and Guadalquitón beach. Today it forms part of the tourist attractions and many people choose to have their photo taken in front of it. If you are lucky you may see some horses resting in the area.
Playa La Reserva
Sotogrande can pride itself on having the first and only private beach in Spain. Located in the Reserva Club in the hills of Sotogrande, this 2,800 m2 artificial beach was inaugurated in 2018 with white sand imported from Punta Paloma in Tarifa. It has a sandy bottomed lagoon and another bigger one of 17.000 m2 for water sports.
Playa de Sotogrande
Sotogrande beach is located west of the river, next to a huge natural area on a private estate. The only access is via the Paseo del Parque. There are toilets and lifeguards on the beach, but no showers, beach bars or hammocks.
Playa de Torreguadiaro
It's a semi-urban beach of 1,300 m long located between Sotogrande and Torreguadiaro that has several beach bars and high occupation in summer.
Playa Paseo del Mar
Beach located between the Marina and the Guadairo River, with shower, toilets, lifeguard, a beach bar and a water sports centre.
Playa Guadalquitón
Playa Guadalquiton is a 5 km long beach next to a huge private estate between Sotogrande and Alcaidesa. Access on foot is from Playa Torrecarbonería to the west and Playa Sotogrande to the east. There are no services and it is probably one of the quietest beaches in Andalusia.
Water sports
If you go on holiday during the summer you will be able to enjoy a lot of water activities.
From kayaking to kitesurfing, windsurfing to scuba diving, Sotogrande is no slouch when it comes to water activities for those who want to cool off in the heat of the day.
Deep sea fishing
Deep sea fishing in Sotogrande is world famous thanks to its location in relation to the Strait of Gibraltar; this area offers a unique setting for many species. In the marina you will find companies offering their services for those who want to enjoy a day of fishing with friends.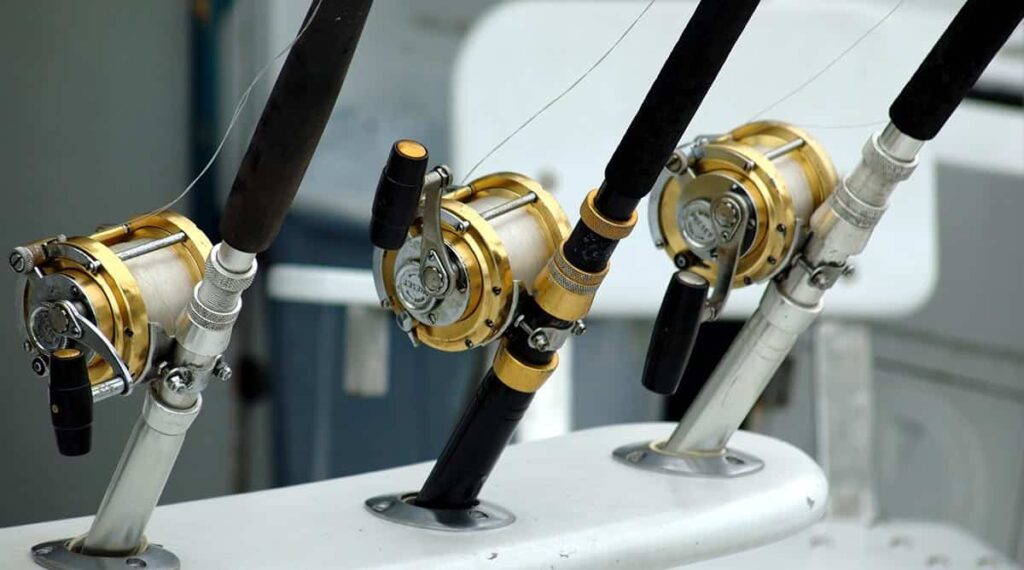 Visit the Guadiaro River Estuary
Between the marina and the beach of Sotogrande, there is an estuary and bird watching point. It is a protected area and natural site located next to the mouth of the Guadiaro River.
We highlight the presence of otters, herons and ospreys among many other species, some of them protected.
There are wooden walkways so that visitors can visit and get to know this natural environment. The best times of the year to visit are during winter, spring and autumn, although it can be visited all year round.
List of species you can find:
birdingplaces.eu/es/birdingplaces/spain/natural-area-estuario-del-rio-guadiaro
Location: https://goo.gl/maps/nTobCcHJiKmBypf79
Beach Clubs
Ocotogono Beach Club
This club with restaurant is one of the most frequented by the inhabitants of teh area, where they even celebrate their weddings and communions. The club has three swimming pools, one for adults, one for children and a smaller one for babies.
Trocadero Beach Club
The old Cucurucho has been transformed into the Beach Club Trocadero, with 700 m2 of lawn, a spectacular interior, two restaurants, family area and two swimming pools.
Chambao Beach Club
With Balinese beds and a chill-out atmosphere with live DJ sessions, this beach club located on the beach of Torreguadiaro is open every day from morning until dawn.
Video of Sotogrande
Getting to Sotogrande
Sotogrande is located some distance from Malaga airport, so if this is your point of entry you may need a means of transport to get there. We can help you with the transfer from the airport to Sotogrande.
How long does it take from the airport? In approximately one hour you will arrive to Sotogrande.