La Cañada shopping centre in Marbella
---
La Cañada is possibly one of the most important commercial centres of the Costa del Sol; the perfect place for people who want to go shopping visiting shops of all kinds, have a wide variety of cuisine to choose from and enjoy some leisure and entertainment.

Listed below are all the shops you can find in the shopping centre La Cañada; to facilitate your search, we have divided the shops into categories.
Facts about the Shopping centre
Address: Carretera de Ojen, 29600 Marbella
Phone: 952 860 142
Open Monday to Saturday from 9 am to 10 pm, the leisure and restaurants area until 11 pm. During summer and Christmas time the shopping centre opens every Sunday.
Detailed opening time
Shops from 10 am.
Alcampo supermarket from 9 am.
Fashion shops open until 10 pm.
Restaurants open until midnight.
Does it open this Sunday or festivity?
La Cañada MArbella also opens on 4, 9 and 10 in April; it opens all Sundays from 5th June until 25th September.
On 24 and 31st of December the opening time is until 8 pm.
Fashion shops Men and Women
---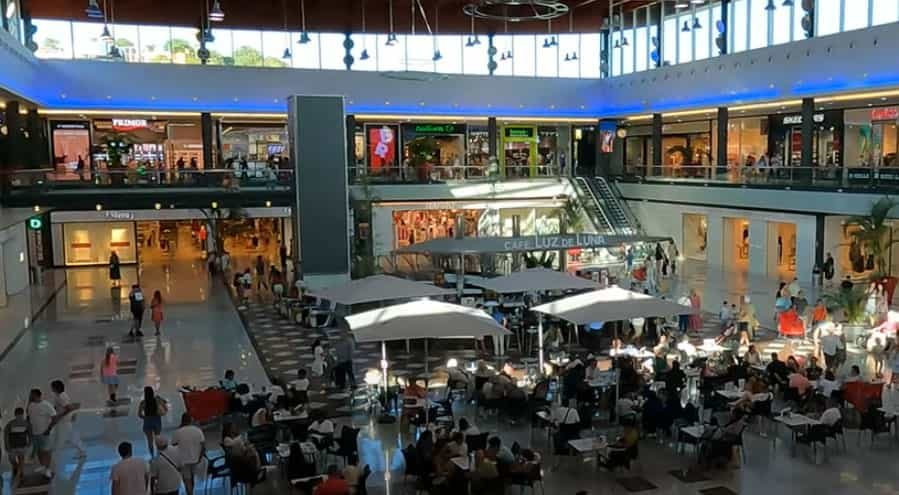 The following stores are dedicated to the sale of clothing and accessories for both men and women.
The list is extensive so we have taken the liberty to mention the shops we believe most important: Adolfo Dominguez, Almatrichi, Black Rebel, Bershka, C&A, Lacoste, Desigual, Diesel, Bcbgmaxazria, Celio*, Custo Barcelona, El Ganso, Intimissimi, Mango, Pedro del Hierro, Rich, Salsa, Zara, Sfera, Springfield, Stradivarius, Pepe Jeans, Pull and Bear, Pimkie, Massimo Dutti, Women's secret, Hugo Boss, H&M, Levi's Store, Oysho, etc.
Jewellery and Fashion Jewellery
As for this type of accessories you can find stores like Swarovski, Tous, Jose Kuis Joyerias, Roger M, Bijou Brigitte, Parfois and Time Road.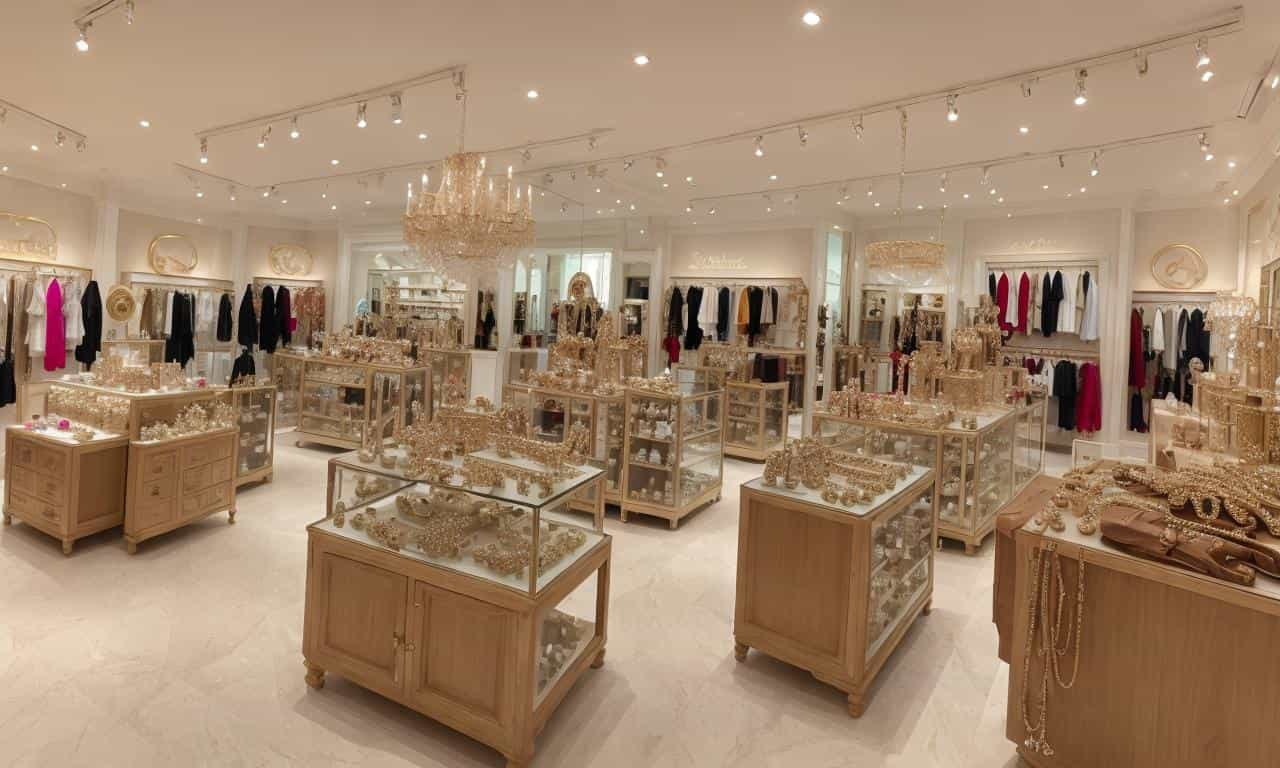 Kidswear stores
In La Cañada you can also visit Children clothes stores dedicated to dress the small ones at: Gocco Kids, Mayoral, Fantasia Kids, Charanga, Chicco, Bebes Julia Moya, Guess Kids, Okaidi, Cos and United Colours of Benetton.
Sports Fashion Stores
As for purely sporting goods stores there are: Foot Locker, Adidas, Decimas, Sport Zone, Quicksilver, Dacks and Base Deportes Santa Gema.
Accessories and shoes
---
Some of the above stores may sell different types of accessories. Therefore, in this category we want to provide the names of the stores not listed yet: Calzedonia, 338A, Bimba&Lola, Camper, Geox, Deichmann, La Casa de Margarita, Hope 1967, Mango Touch, Marypaz, Rayuela, Time Road, Scarpi, Uterqüe and Tommy Hilfiger.
Technology and leisure stores
If you are a technology lover, you will enjoy a lot visiting the Apple Store and Fnac; furthermore outside the main campus of La Cañada is available a Worten store. If you are looking for a photography shop there is Fotolab, and if you're a lover of video games there is also a store of the Game franchise. Furthermore, in Alcampo you will find a variety of technology products.
Toy Stores
As regarding to toy stores, there are 5 establishments which are: Imaginarium, Marks&Spencer, PartyFiesta, La casa de Margarita and Toy Planet Juguetes & Hobbies.
Optical and sunglasses stores
As for the care of your eyes there are the stores Solaris, Roberto Martin, Soloptical, Sunglass Hut y Solvision.
Perfumeries and Beauty shops
---
If you are looking for perfumeries or cosmetic products there is a wide variety of stores with Kiko, Douglas, Primor, Bodybell, Farmavital, m.a.c., Rituals, Sephora, Oro Gold, Overcolors, Peluqueria Estetica Monisu, Kiehl's and L'Occitane.
Restaurants
---
The variety of restaurants in La Canada is remarkable with Foster's Hollywood, Block House, Kentucky Fried Chicken, Restaurant Ali Omar, The Sushi Bar, Bodega Andaluza La Cañada, McDonald's, Burger King, Terra Sana, Cerveceria 100 Montaditos and M. Wok.
If you are interested in knowing more about restaurants, we have on our website a list of some of the best restaurants in Marbella.
Groceries
Regarding groceries, in Alcampo you´ll find any gastronomic product you may need. If you wish to buy some candy you can do so at the shop Belros. At you find Beher sausages and hams. Finally, Terrasana is dedicated to fresh and healthy food.
Telephony
In the shopping centre there are stands of the main telephone operators in Spain: Yoigo, Movistar, Vodafone, Orange and as well The Phone House and a shop My Phone.
Home Decor
Firstly can be mentioned that outside the main area is a centre Leroy Merlin and already inside La Canada you can visit the home decor shops Habitat, A Loja de Gato Preto, Natura, Natuzzi, Marks&Spencer, Zara Home and VG Floristas.
Leisure and entertainment
Finally, regarding leisure and entertainment La Cañada proposes to enjoy an afternoon or evening at its multiplex cinema Cinesa.
- Get more information about the city from our Marbella guide.
What is near La Cañada Shopping Centre
---
Very close to La Cañada Shopping centre is the Fairgrounds where the Marbella Fair takes place every year during the first or second week of June.
Marbella street market is located to the South of this shopping Mall. It is available on Mondays and you can find there very good deals on different kind of items and very cheap fruits and vegetables.
There are of course many more to discover, just take your time walking around the area and let us know what you find.