We explain you easily how to find our driver at Malaga airport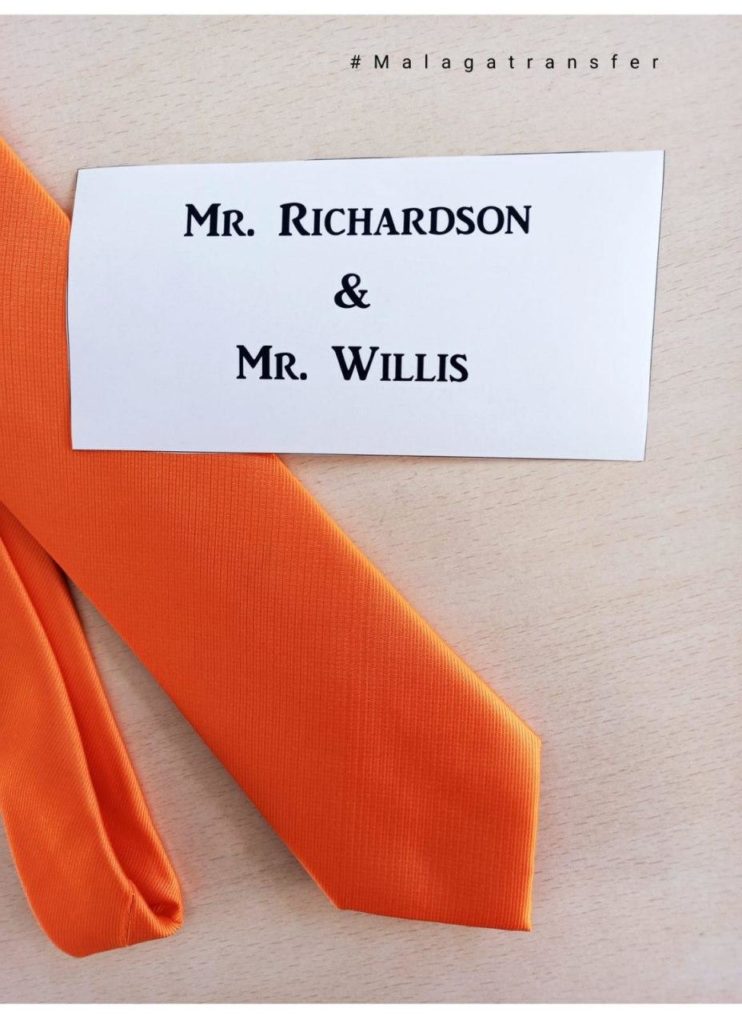 When you are in a foreign place and it is the first time you arrive, we understand perfectly you could feel lost and do not know exactly where to go and how to find your transfer service.
Once you booked a transfer service with Malagatransfer you only need to walk to the exit and pass through the security clearing in the Arrivals hall, where our driver will be waiting for you with your name.
You can easily recognise our drivers for their uniform with a suit and orange tie, as well because all of them are waiting with a smile and as soon as they see you they will help you with your luggage.
If you still cannot see your driver, do not worry at all, please, call us at our emergency number +34 678 688 666 where a English speaking person will be available at any time.