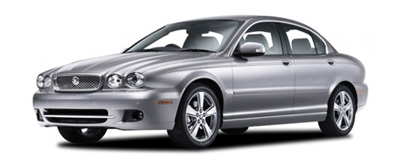 These are some of the vehicles that we use for Wedding transfer service. Always decorated and prepared for the occasion.
A luxurious Mercedes S-Class.
A prestigious BMW 5 Series GT.
Buses for guests.
Our limousine and wedding cars
---
The vehicles used for weddings are: The spectacular Jaguar X-Type and the elegant Mercedes Class S; the second vehicle is the same that we provide for all luxury transfers. If instead of a car of the above features, you look forward to be driven on your wedding day in a Limousine, we can also fulfil that dream. For guests we always use the minibuses and buses of our fleet; thus we guarantee a comfortable and secure journey.
Experienced drivers
---
On the way to church and the banquet will be driving one of our experienced drivers, which speak several languages ​​perfectly. From our reviews you can verify the appreciation and gratitude that show our customers both for drivers and for our treatment. What else you need to know?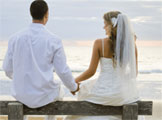 If you wish, your driver can take you to a very special place to take some snapshots together. The Costa del Sol and Malaga in general have wonderful restaurants to celebrate your wedding banquet, besides having beautiful and emblematic spaces which are ideal for the celebration, not to mention its many churches.
Some great restaurants to celebrate their wedding in Malaga:
Here are some restaurants that offer wedding halls: Jardines de las Tinajas, Parque del Río, Restaurante Los Conejitos, Candado Beach, Complejo Paneque, Restaurante Real Club Mediterráneo, Cortijo Los Chalanes, Marbella Golf & Country Club. In general the great restaurants and hotels in Málaga possess a room prepared and decorated for the celebration of a weddings.
How to ask price?
---
Due to the nature of the service, very personalized and customized, you will need to contact us and explain all the details; we will quickly contact you to offer you a precise estimate of the total cost.
How to book a transfer for your wedding day
---
Make an online enquiry for a full day taxi service. Book your wedding transfers with us and forget all worries. We can also provide minibuses for your guests.