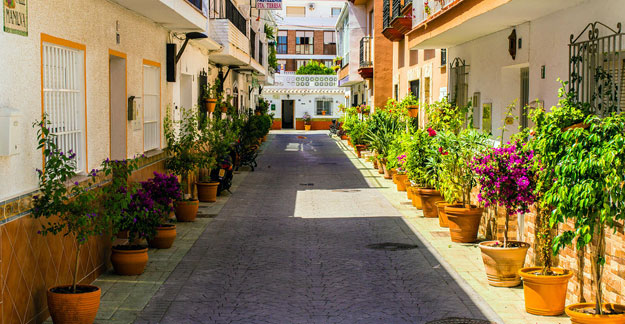 La Cala de Mijas is the coastal part of the large municipality of Mijas. Being a former fishing village like most coastal municipalities, even today it has kept some originality and charm that offers visitors especially tranquil days at the waterfront without great buzz.
So there are no great things to visit in this coastal strip; from its past remain along the coast four defensive towers that signalled the presence of pirates or enemy ships.

Three of these towers are from the sixteenth century: Torre de Calahonda, situated in Calahonda, Torre de la Batería, situated in La Cala de Mijas next to the seashore where to enjoy a coffee and Torre de Calaburras, situated in the Urbanization El Faro.
La Cala de Mijas has a total of five beaches which are Zona La Cala, Playa El Bombo, Playa de La Cala, Playa Las Doradas and Playa Las Doradas – El Chaparral.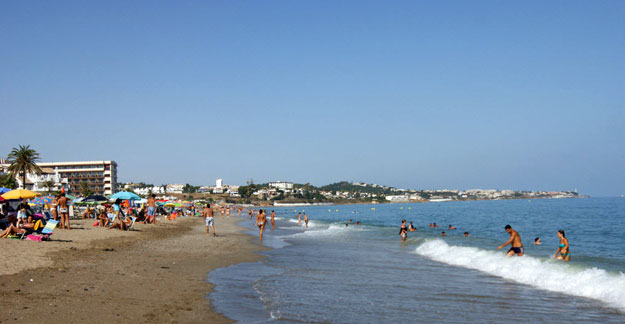 We can also highlight for diving enthusiasts the sea bottom which houses a rich biodiversity, with European, African, Atlantic and Mediterranean species and a lush vegetation of oceanic Posidonia.
Currently (2016) is being built the Gran Senda Litoral (Coastal Pathway) along the Costa del Sol with beautiful stretches already finished in Cala de Mijas to enjoy a magnificent walk along the sea promenade.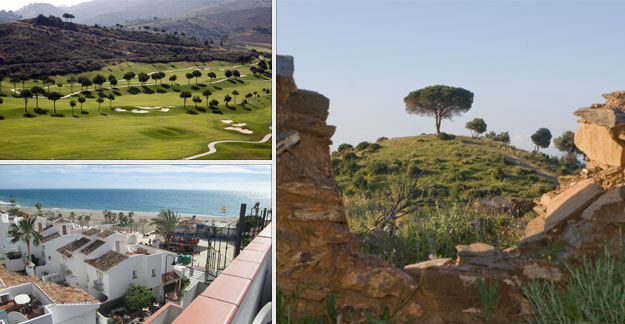 Are you looking forward to spend some days here? Remember you can save on transfers from Malaga airport to La Cala de Mijas with us.