From this week, the website of Malaga Transfer automatically adapts to the screen size of any mobile phone, tablet or device with internet browser. As a result improves the navigation experience for over 35% of our visitors. Note that this way making a reservation from your mobile will be considerably easier.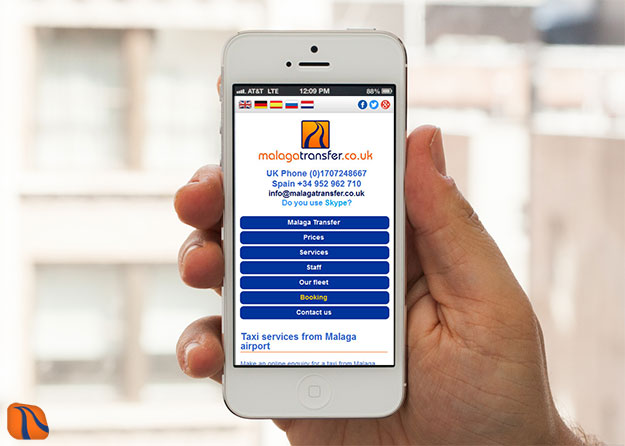 Malaga Transfer becomes a web with Responsive Design
From now on any section of the page in English, German and Spanish can be displayed perfectly regardless of the device with which you access.
Malaga Transfer becomes a web with Responsive Design 'Responsive' is the technical term for pages that adapt to any screen size; thus contents always remain legible and with easy navigation.
The decision for this adaptation is our continuous compromise for the improvement of our services to provide you with a comprehensive, professional and satisfying experience, from the first moment you enter our website to make your reservation until the end of the service.
We also would like to remember that you can follow all our news from your favourite social network: Facebook, twitter or if you prefer from google plus.