Book a private transfer from Malaga airport
Welcome to Malagatransfer.co.uk website, we can provide you an excellent service of Transfers and private taxis on any destination of Malaga province and The Costa del Sol, Spain.

On our website you always have available a simple form below to request pricing. Once filled in and pressed the send enquiry button, we will contact you as soon as possible to offer our best prices on airport transfers. You also have a shortcut in the upper right where you can select the destination, where your hotel is located or you would like to travel.
Do you need an airport taxi?
When hiring your transfer or private taxi with us you will have the following advantages that make us stand out from other companies and means of transportation:
All drivers are multilingual having all the required licenses.
We have the best brands of cars and buses in the market; our private taxis and transfers are always insured and revised.
With our buses we can transport more than 18 passengers; perfect for excursions and day trips to Malaga and vicinity.
We care about maintaining the quality of service from the moment you contact us until you get to your destination. Forget the hassle of waiting in endless queues upon your arrival at the airport.
We are at your service 24 hours a day.
Enjoy the convenience of ordering your quotation online and knowing the price for your transfer from the very beginning, without surprises.
We care about the safety of children with child seats.
Direct transfers from Malaga Airport to your holiday destination.
Day trips, tours and excursions around Malaga and other province of Andalucia.
Malaga hosts some of the best golf courses in Spain and Europe. Now is a good time to enjoy this sport, we provide you Golf transfer from your holiday hotel.
Stag and Hen Do's transport and First class wedding limousines.
Get a private vehicle at your disposal in your Costa del Sol travel.
Learn more information about transfer services from Malaga airport.

(We offer transfer vehicles from 1 up 54 passangers)
Transport for small groups
Our company Malagatransfer has a fleet of vehicles that are ideally suited to the needs of our customers. For the transfer of small groups we offer three categories: Standard (Ford Mondeo), Executive (Audi A6) and Luxury (Mercedes Class S), from lowest to highest in reference to the quality of the vehicle. These three categories of vehicles have in common providing transportation for between one and four passengers. We also offer transfer service for up to 7 passengers with our Mercedes minivan.

Minibuses and buses for large group transfers
We have minibuses with capacity to travel with a maximum of 12 passengers, and a vehicle that can carry up to 19 people. However, if the group is even larger, we have no problem as we have buses with 26 seats, and one of 54 seats.

Malaga transfer destinations
Malaga Transfer operates from Malaga airport to hundreds of tourist destinations around Malaga and Andalucia, highlighting the following transfers to the most popular locations:
Most requested taxi transfers

Click on the links below to find out the best way to reach your destination
from Malaga airport including relevant information on the most interesting facts of each place.
Check more of our transfers from Malaga airport.
Pay on Arrival
No extra fees for luggage / golf equipment
No deposit
24 hours service
We monitor your flight to pick you up on time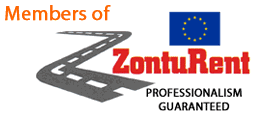 Average: 4.6 out of 5.0 based on 68 reviews. (
)
Gel Evans - Monday, September 1st , 2012
"Hi, Just a quick e-mail to say thank you for the wonderful service we received from you company on our recent visit to Malaga. Kind Regards - Geraldine Evans."
Jill Capewell - Sunday, July 29th , 2012
"Hi. I would just like to say a big thank you to your company for your excellent and very impressive service. I will not hesitate to recommend you. Once again thank you. Jill Capewell."
Noleen Moloney - Monday, June 11th , 2012
"Hi Mar, thank you for your hugely professional service during our stay in Marbella.I will ðefinitely recommend your service and use you again on our next visit. Thanks again, Noleen."
More Malaga transfers testimonials